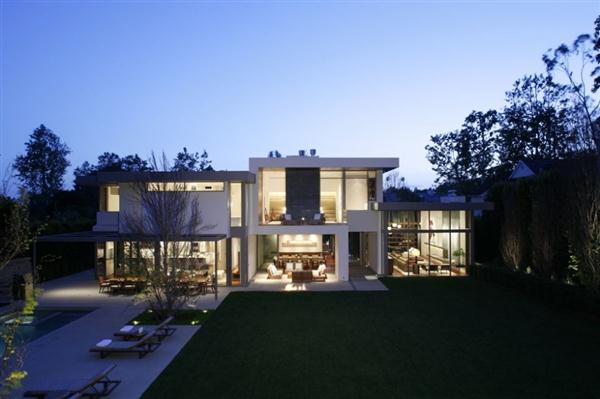 Elegance and beautiful home design in Los Angeles, California. This luxurious and cerative residence are designed by MLK Studio collaboration with Belzberg Architects. Some natural materials applied at this house and make the house looks awesome. All materials that were specified by MLK Studio have been carefully selected to harmonize with the vision of the elegance residence.
The palette of wonderful kitchen cabinets and marble Calacatta high brightness as well as the walls of the master bathroom Turkish limestone floors and underscore the customer's desire for a neutral palette. Walnut floors throughout, and bluestone countertops coordinate with the walls of stacked bluestone architect and make this creative home design looks gorgeous.
The exterior of the house looks modern with a strong structure. At the back of the house, there is a swimming pool and green garden as a place for the family to relax. Besides the swimming pool, it is also equipped with a simple minibar as a complement to gathering with friends or relatives.
In the lounge area, there are several sofas and chairs with a modern concept. The combination of comfort and artisticness can be seen from the arrangement of the interiors of this relaxing room. On the floor there is a thick carpet that gives a comfortable impression to use.
On the walls of the house, combined with white walls and glass. So that it gives the impression of being spacious and comfortable when occupied. In addition, with glass walls, it is also able to reduce lighting during the day so that it saves more electricity. Let's check the picture of this elegance and beautiful home design in Los Angeles, California out at below for now.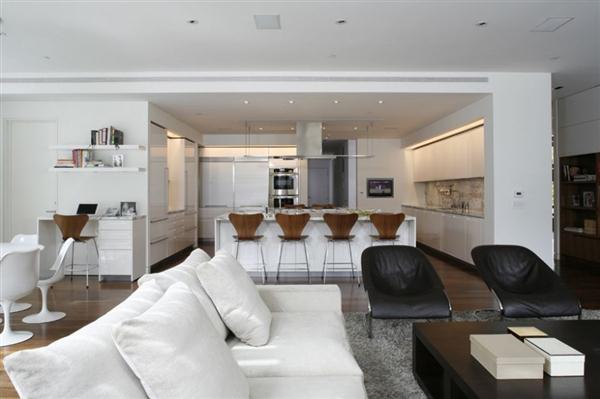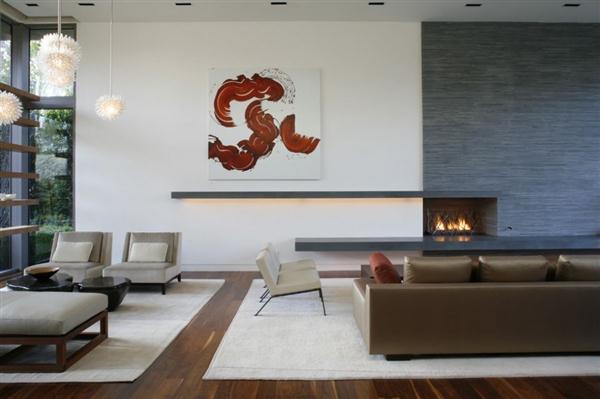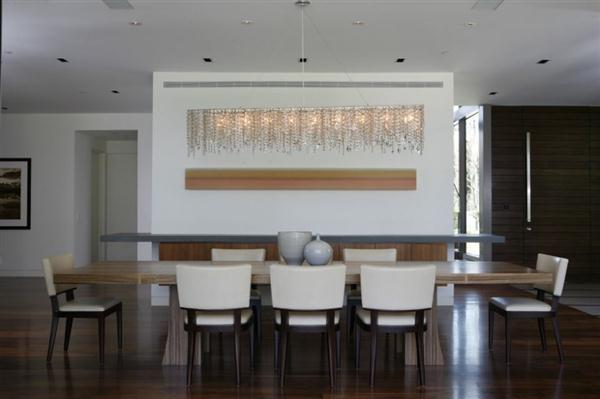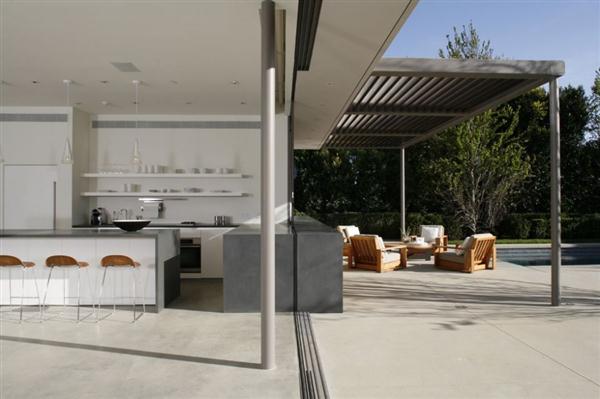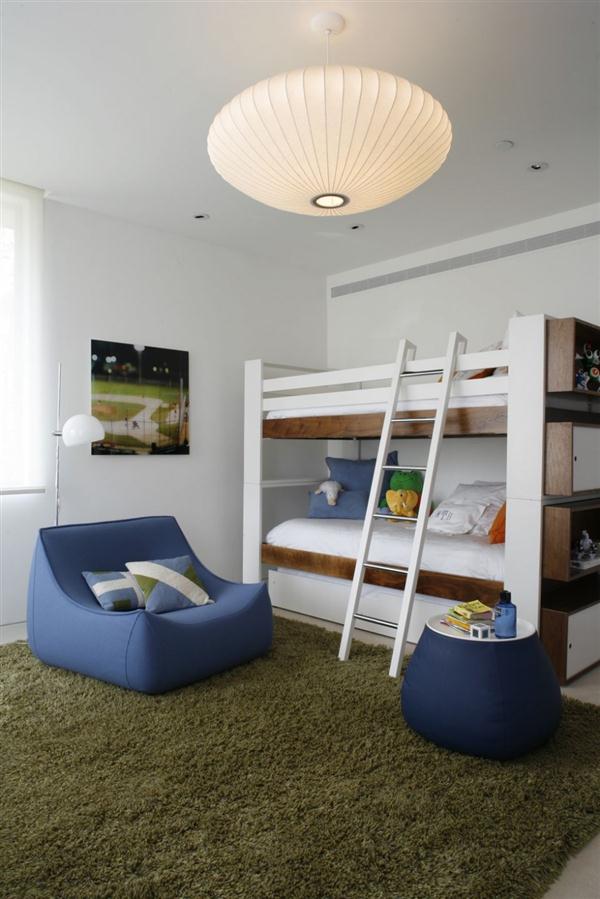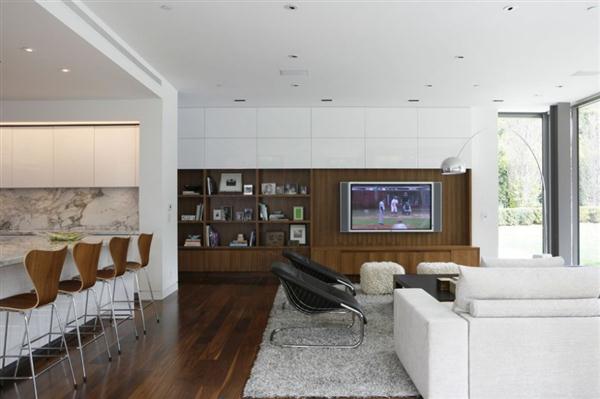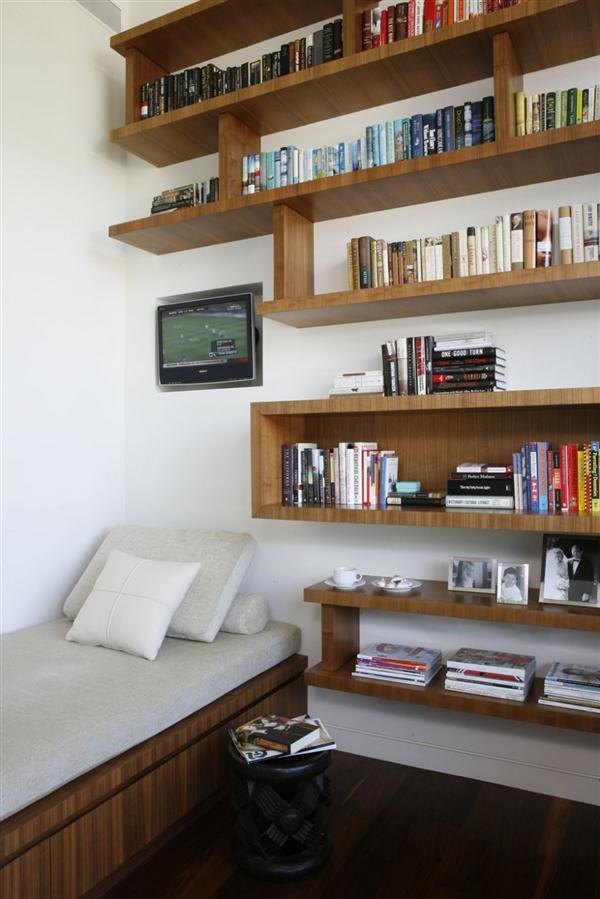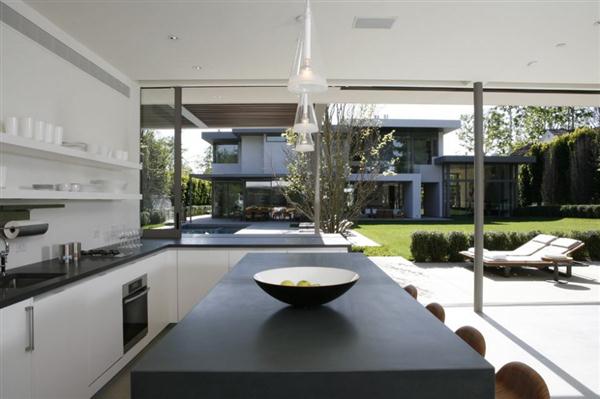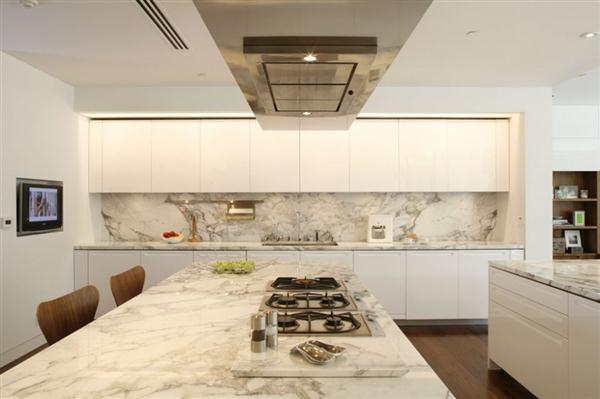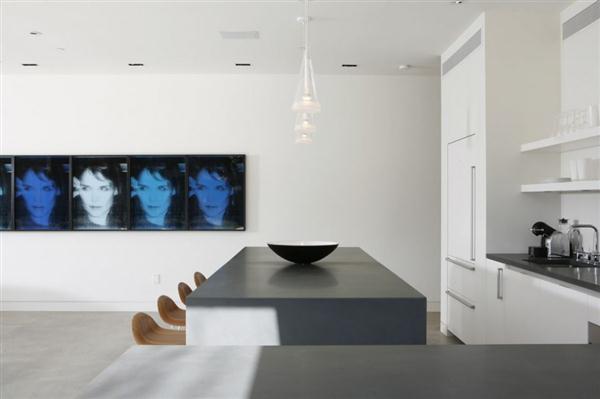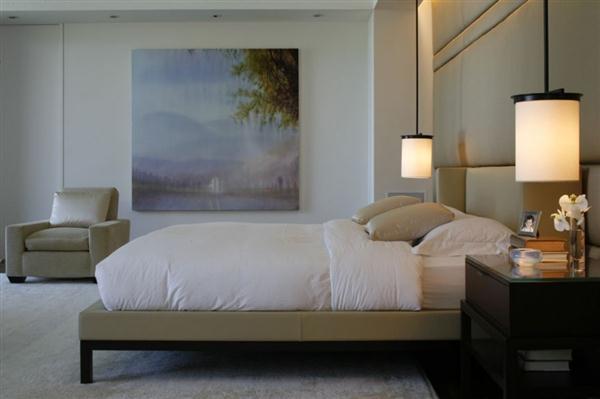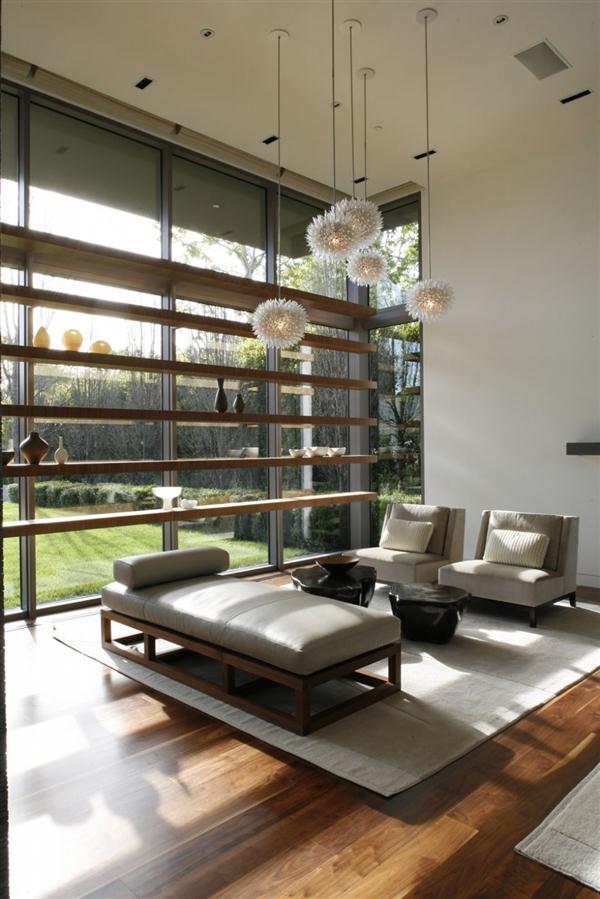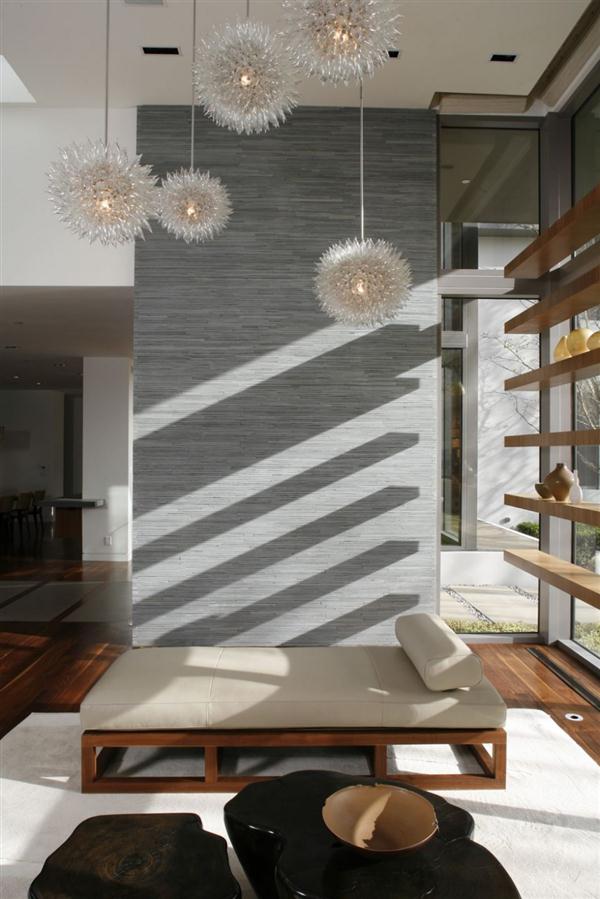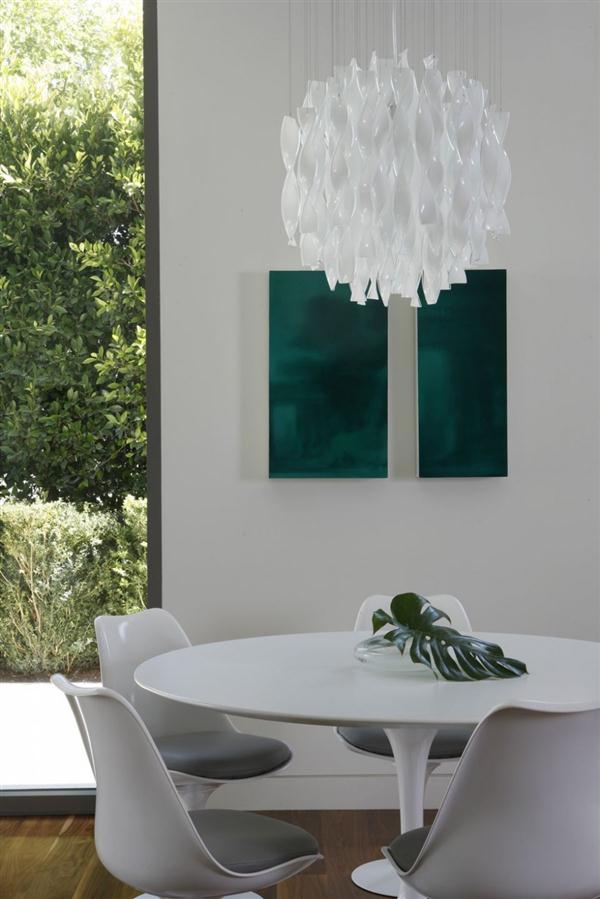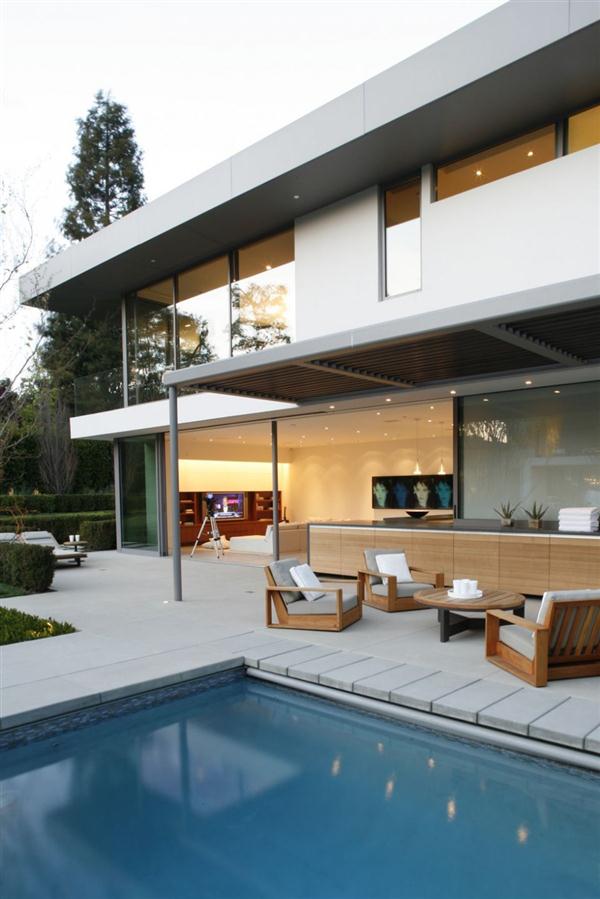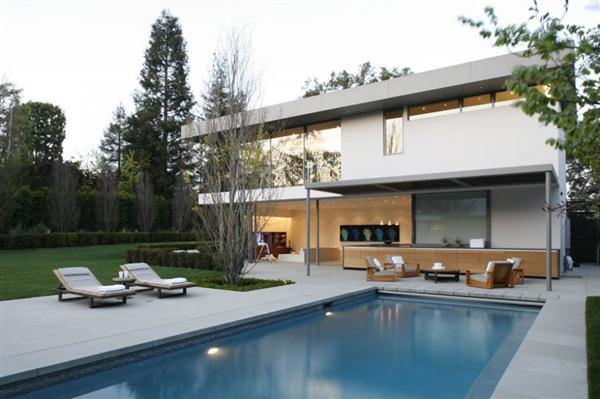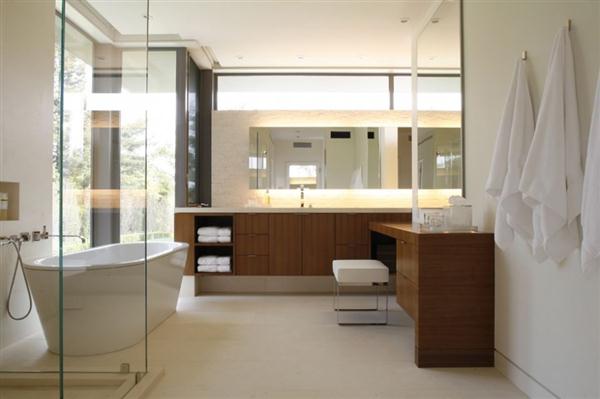 for more info visit MLK studio [via]