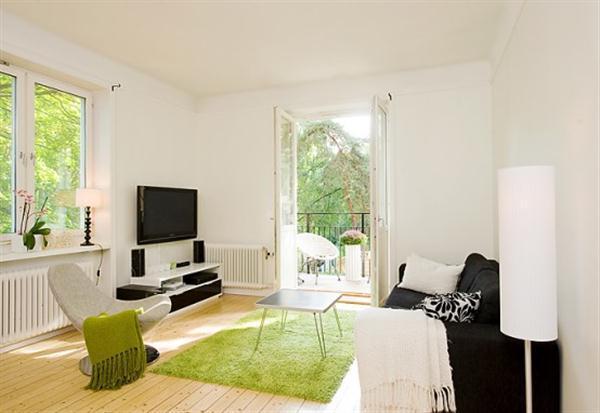 Sweden apartment design with light wooden floor. This minimalist and beautiful apartment are located in Stockholm. The floors decoration are use light wooden materials that bring natural and calm atmosphere into the apartment. This apartment has 2 bedroom, living room, kitchen, and bathroom with a shower cabins. This luxurious apartment is also completed with a cozy terrace and bright interior.
This Swedish apartment design carries a simple and minimalist theme. Not too much room furniture is enough to complement every corner of the room. Starting from a relaxing room that is made simpler with just a table and is equipped with only a few chairs.
There is a simple dining table in the corner of the Sweden apartment. Likewise with the kitchen room, with the concept of a corner in the room to minimize the needs of the other room.
The bedroom for this Swedish apartment is simply arranged. However, this bedroom is also equipped with glass windows that give a cool impression and save lighting during the day. The sunshine in the morning provides warmth in the bedroom. Let's check the picture of this elegance and simply Sweden apartment design with light wooden floor out at below for now.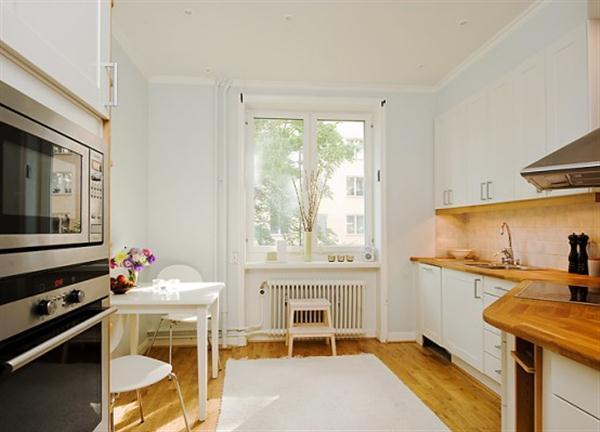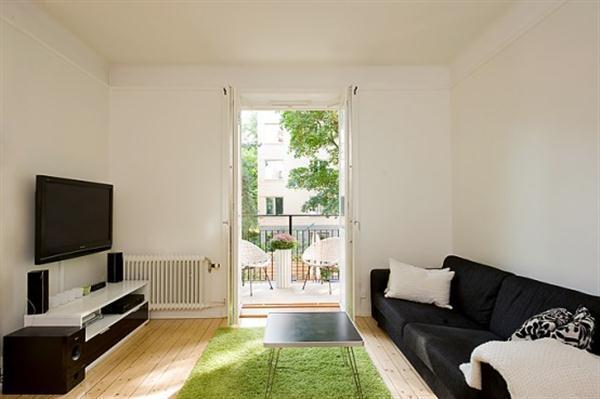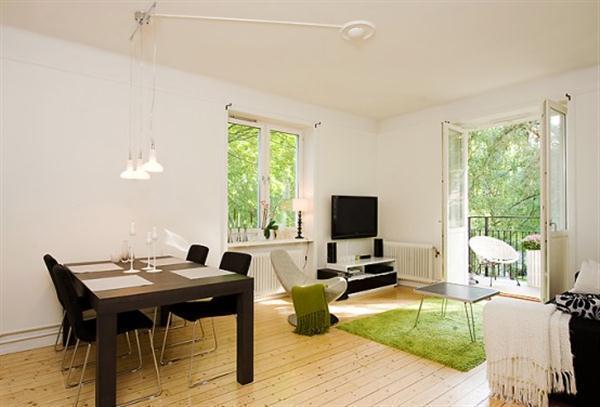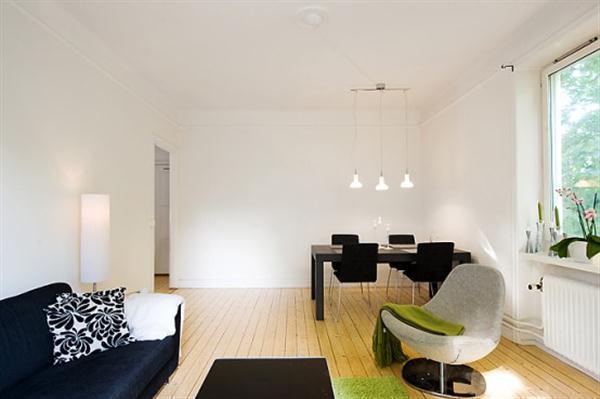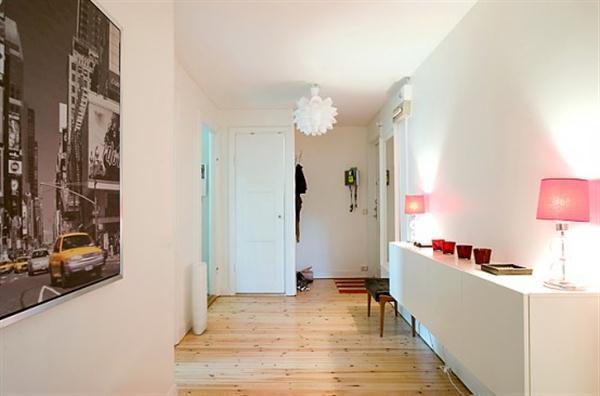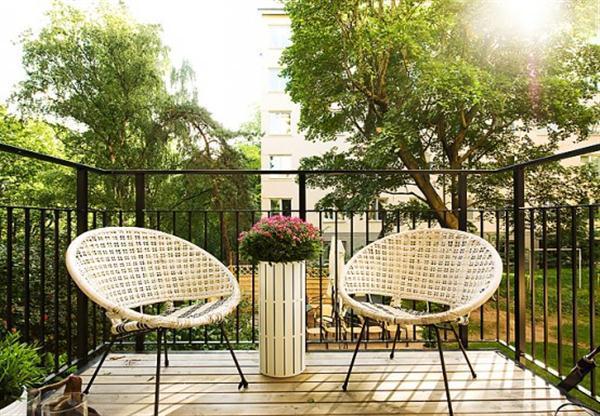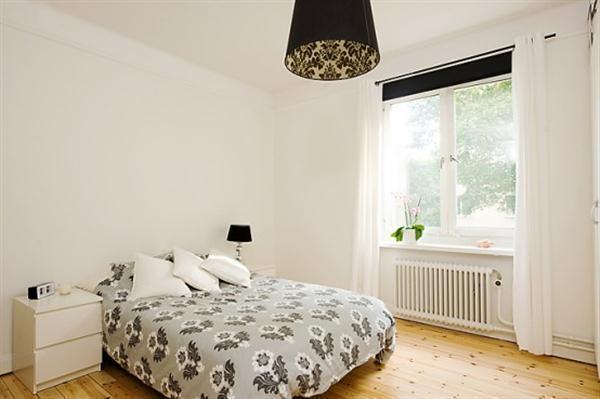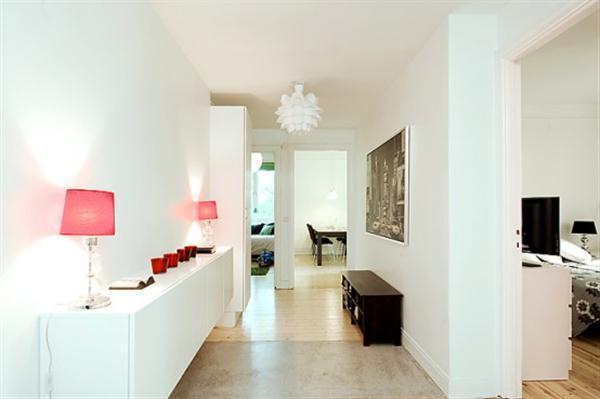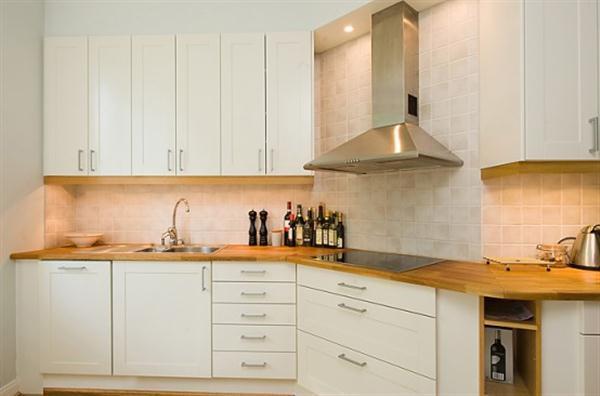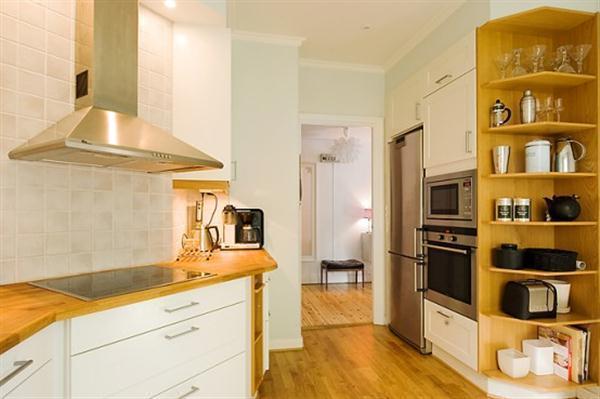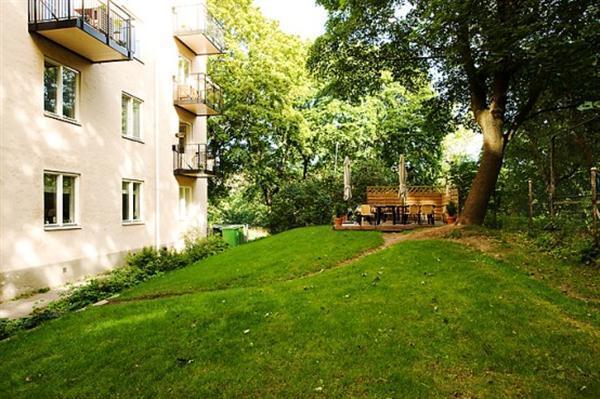 [via]