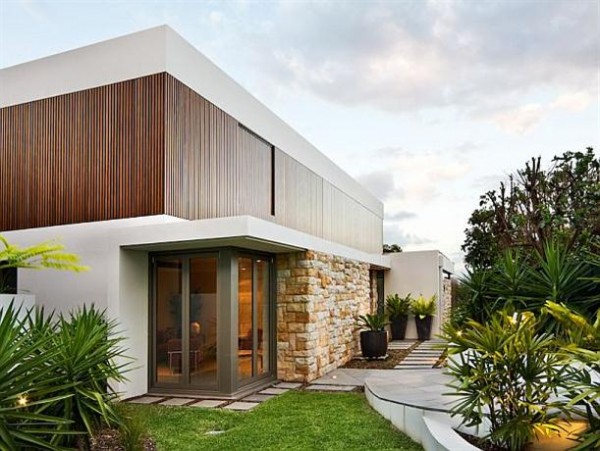 The Mosman house design by Corben Architects. This beautiful residence with attractive natural looks are located in Sydney, Australia and built on 350 square meters land area. This stylish home design use featuring a large skylight for natural ventilation and sunlight, glass for energy efficiency and water collection system that uses natural resources of water for garden irrigation bathroom needs.
It's built as a rectangular frame and covered with timber battening and lining of sandstone. Room in the house is equipped with four bedrooms, a kitchen, a study room, two living room with comfortable impressed, large garage, and calm terrace which are all in a stylish design, elegant, and natural.
The exterior of the house looks modern with a combination of wooden lines on the outer upper side. Mosman house with angled corners gives an elegant impression from the outside of the house. At the back of the house, there are several plants and green grass suitable for enjoying relaxing with family.
The interior of the Mosman house displays an elegant and charming impression with a combination of white and brown wood. The charming furniture and room decorations give a spacious impression so that it is more comfortable for family to use.
The bedroom with transparent glass walls gives a broad impression. Showcasing a charming view and provide warmth in the morning. Outside lighting can reduce the cost of electricity for room lamps.
On the kitchen side, there is a long bar table with a mix of modern and minimalist styles. A suitable place to gather while eating or drinking together.
Let's check the photos of this delightful the Mosman house design by Corben Architects out at below for now, hope you inspired.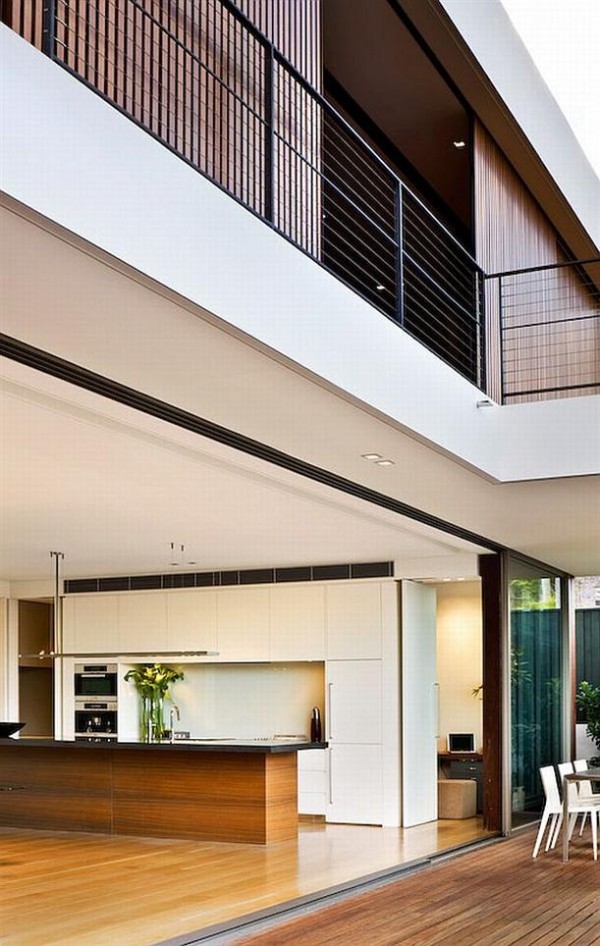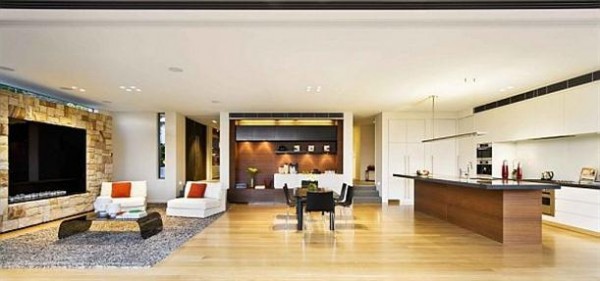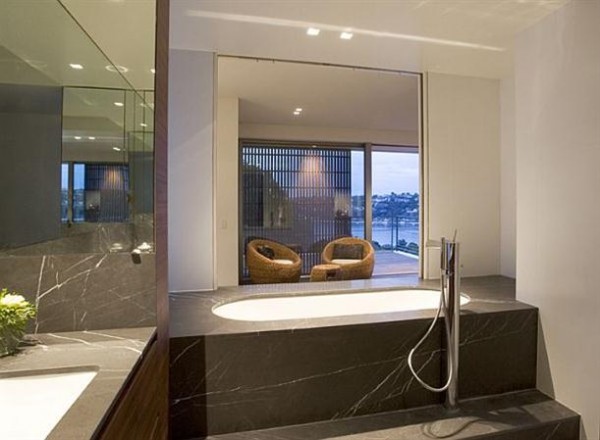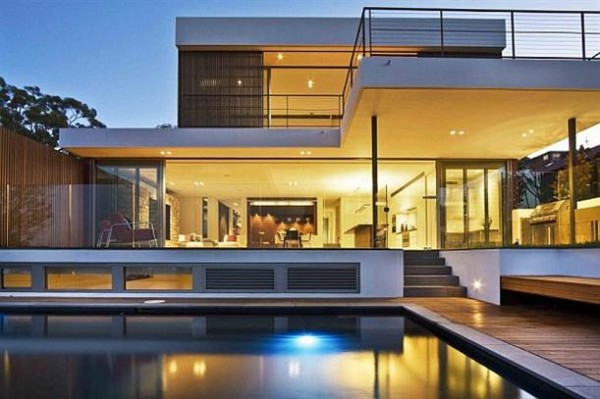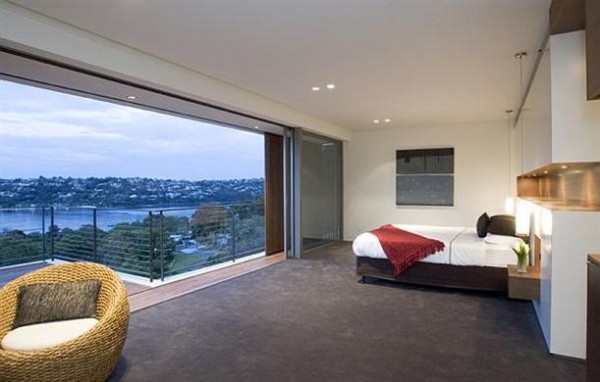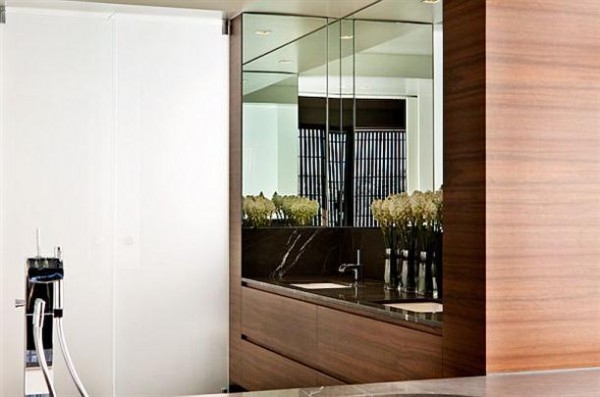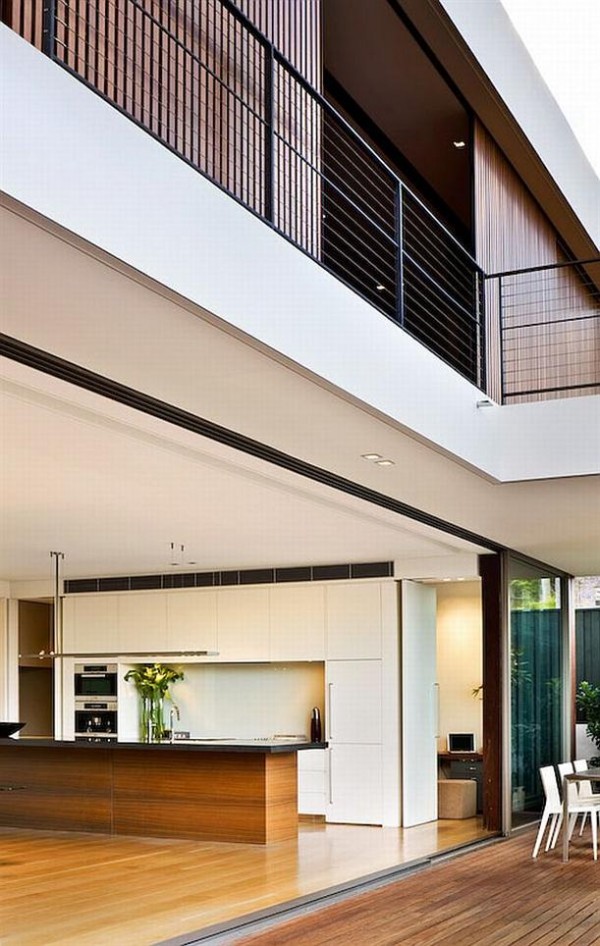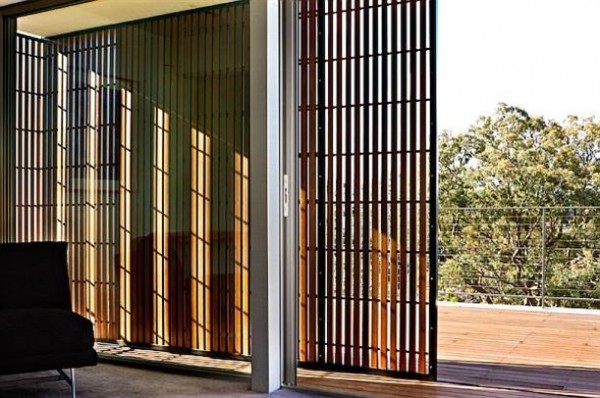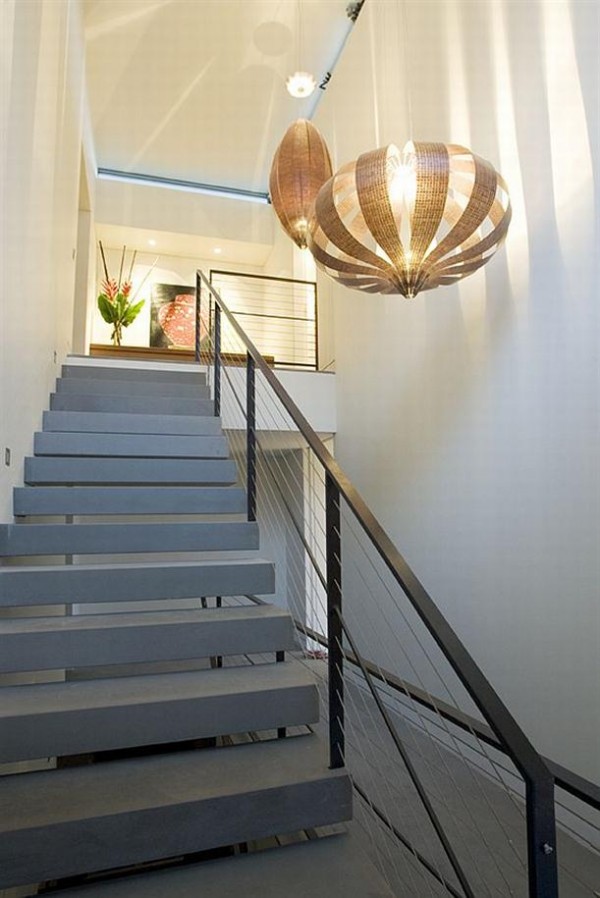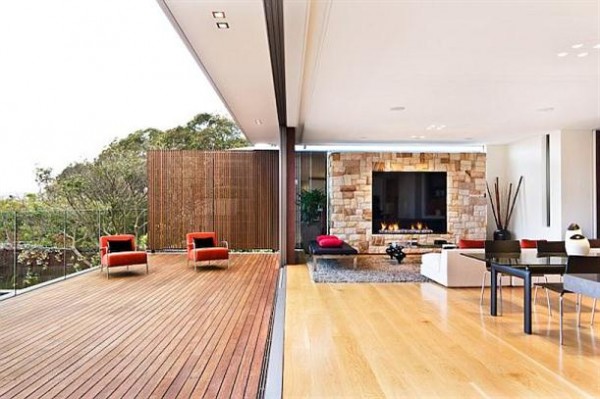 for more information visit Corben Architects [via]