Colorful home gym design ideas – here we present some interesting gym designs with a combination of colorful and modern. During a pandemic like this, the gyms are still not open while we need our bodies to stay in shape. Therefore, now many people are starting to build gyms at their own homes. Besides needing a place for personal fitness with a gym at home as well as a place to gather with family while doing sports together.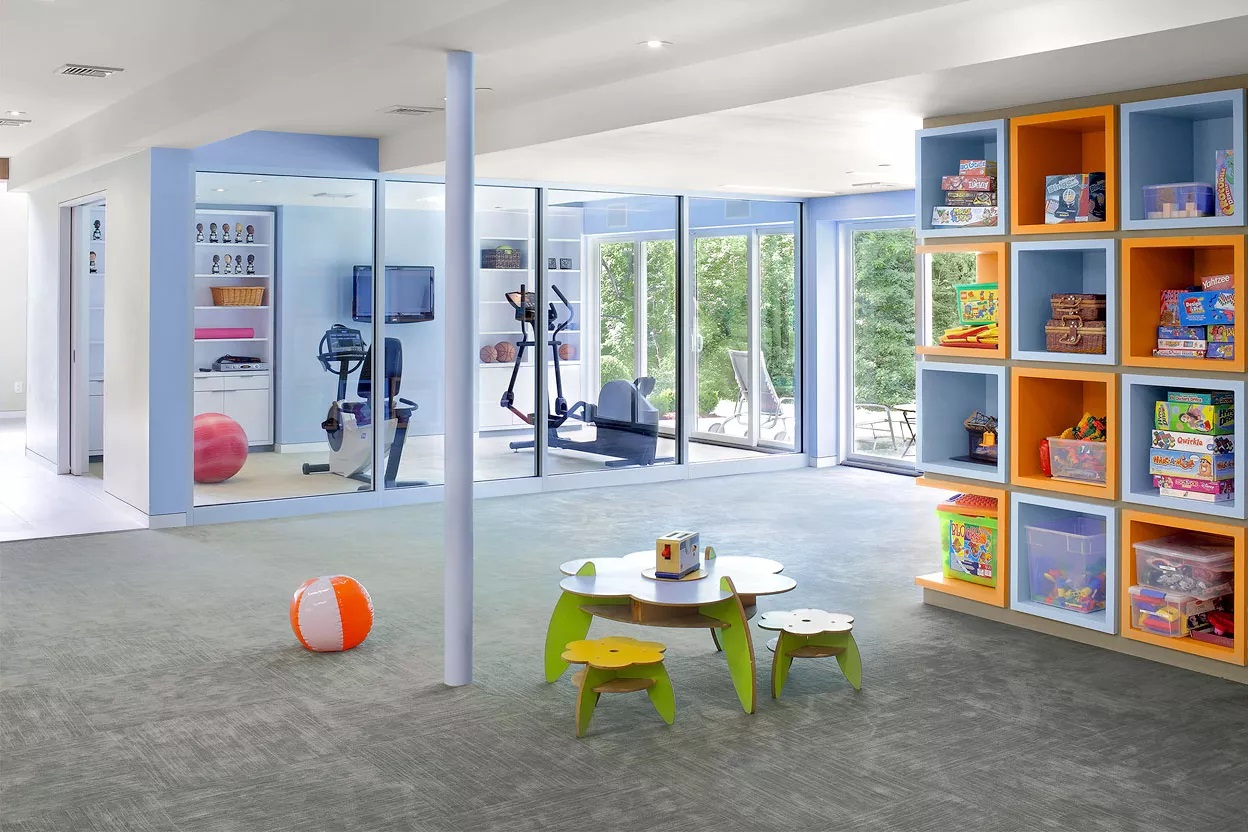 The first is the home gym design from Eisner Design. With attractive colors suitable for a gym with family. From children to adults can play together in this room.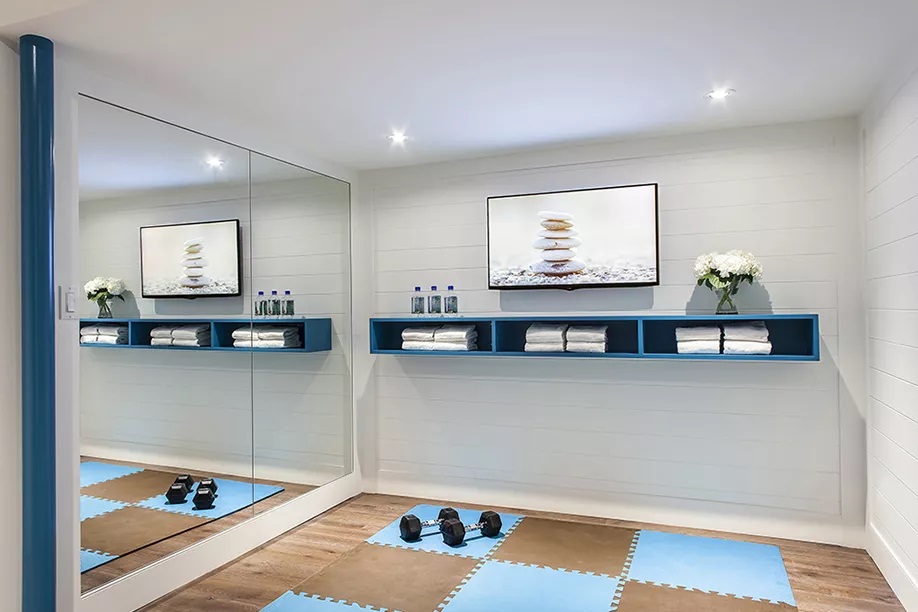 One Three Design comes with a modern concept, the home gym design with spacious glass gives a spacious impression in the room. With a minimalist room combined with clean white it gives a comfortable modern impression.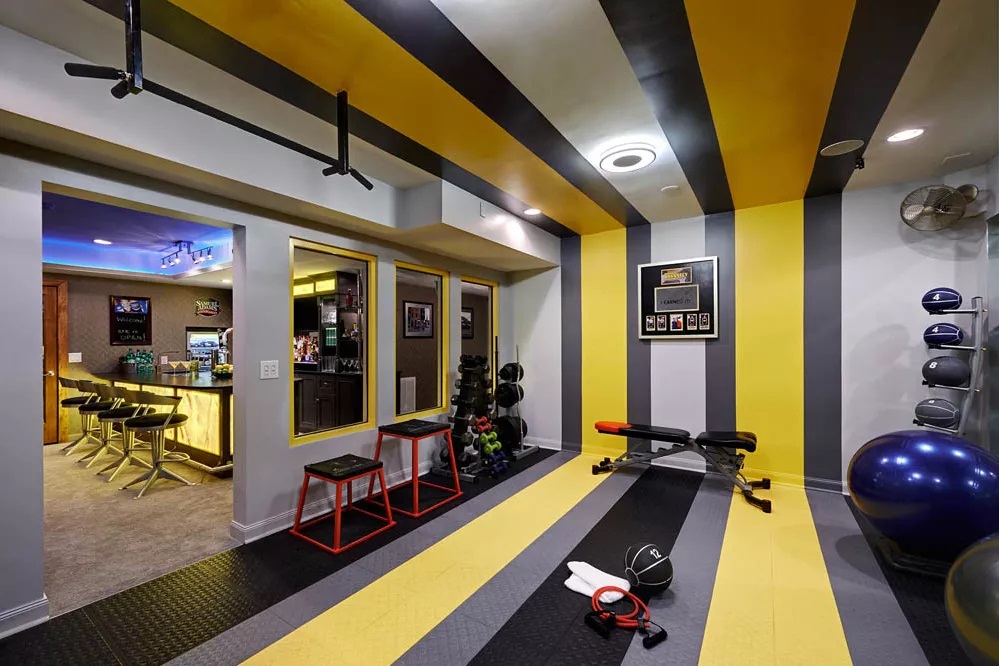 The workout zone on the right features amenities typically found at health clubs, such as the weight rack and medicine ball. We love remodels that pack more fun and function into a home like this basement update by Vonn Studio. After working up a sweat, there is a fully stocked bar on the left for kicking back.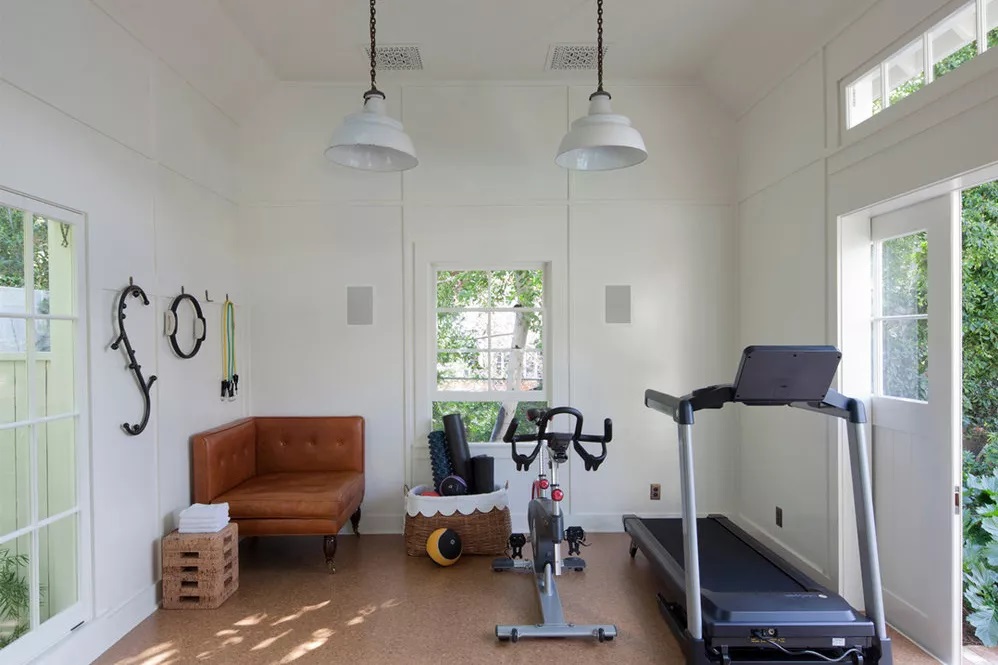 In the next home gym design by Tim Barber LTD, there is a simple design with a pure white color combination. An atmosphere that is suitable for exercising alone while enjoying a relaxing time.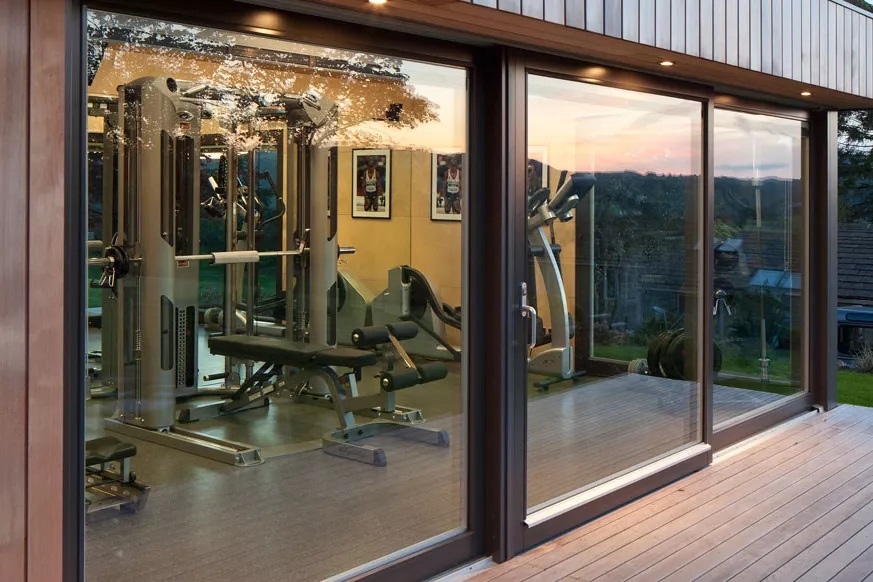 Got a spacious backyard and not enough square footage in the house for a gym? Installing an accessory dwelling will give you extra room for your conditioning equipment. For instance, this compact structure by EcoSpace Studios packs in many of the amenities found at top-notch gyms.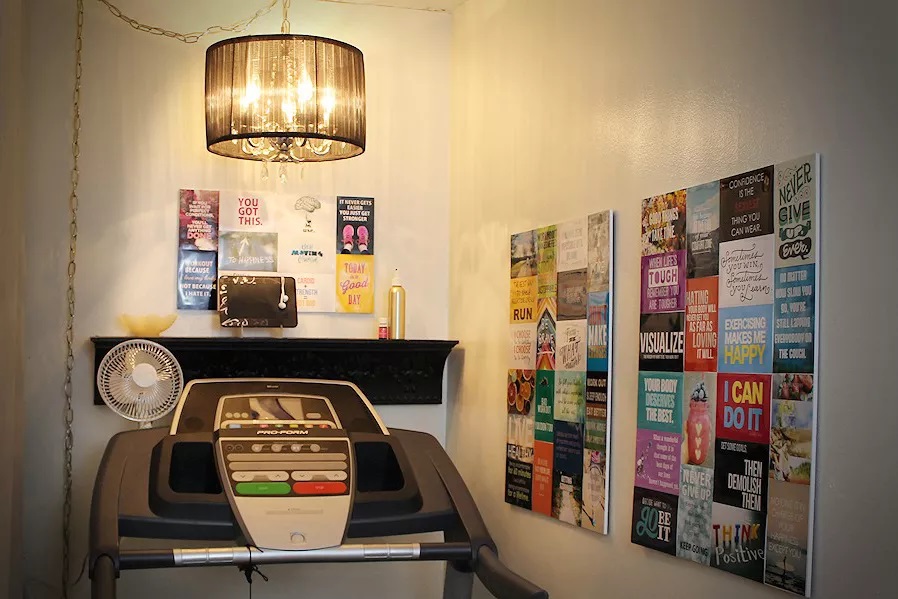 This smart idea by the duo behind Craft Your Happiness shares how to turn a nook into a concealed workout zone. To get the job done, you will need to install a floor-to-ceiling curtain.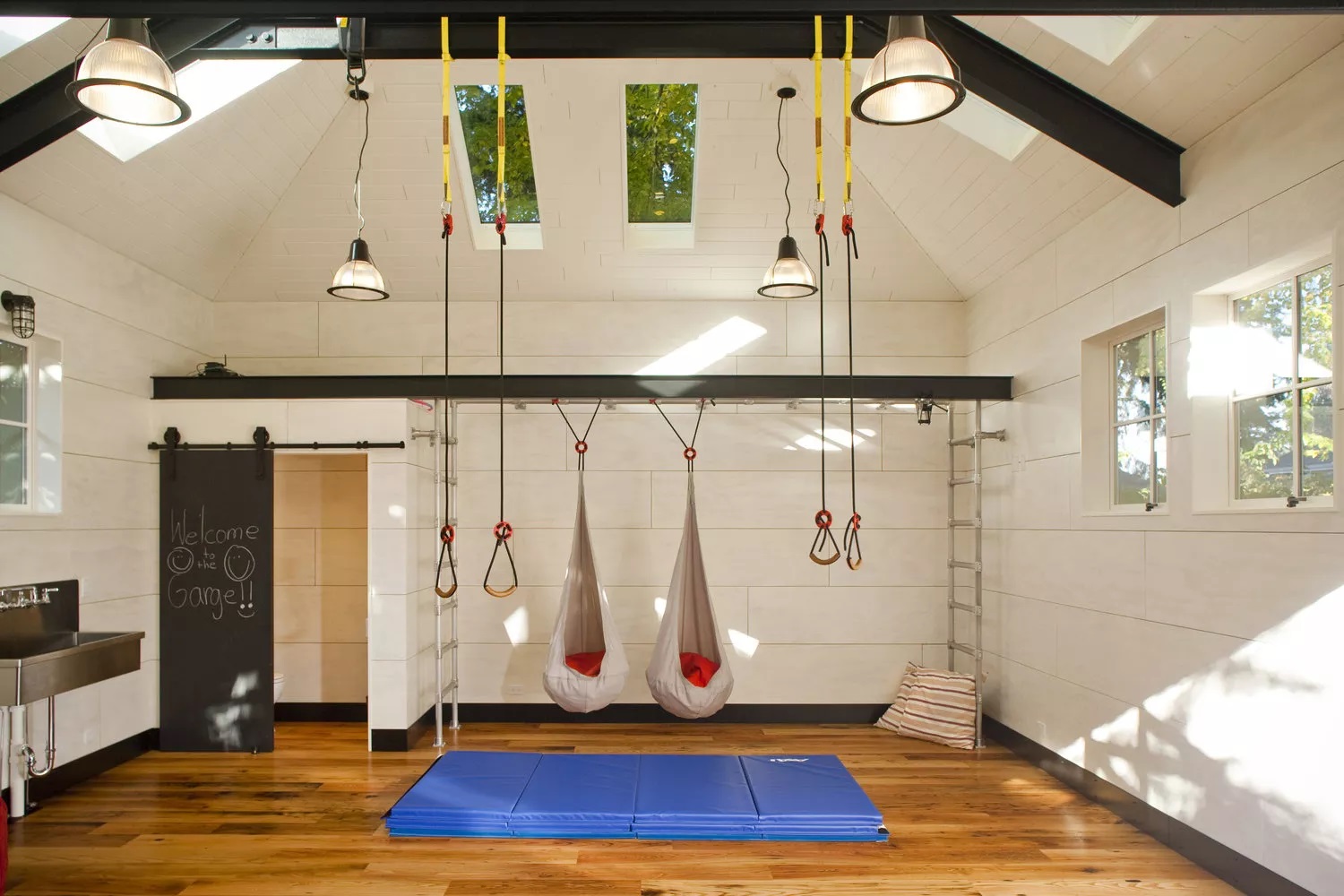 Menter Byrne Architects turned a detached garage into a CrossFit funhouse. At the back of the room is loft storage, and behind the chalkboard-covered barn door is a toilet. The stainless steel trough sink on the left offers a spot to rinse off. Overhead are four industrial-inspired pendant lights.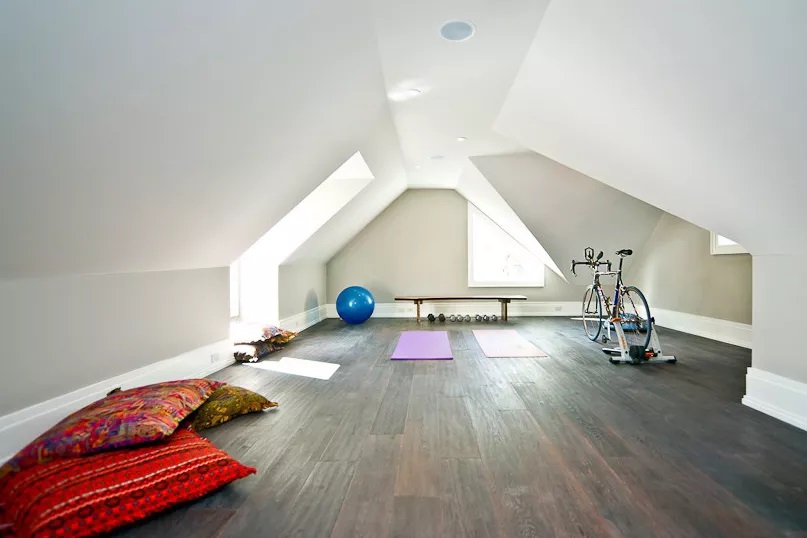 Take all the stored items out of your attic, and turn it into a home gym. Interior designers at Geometra Design converted an unfinished attic into this open, airy fitness room. The space is a quiet escape from the rest of the house and perfect if you practice yoga.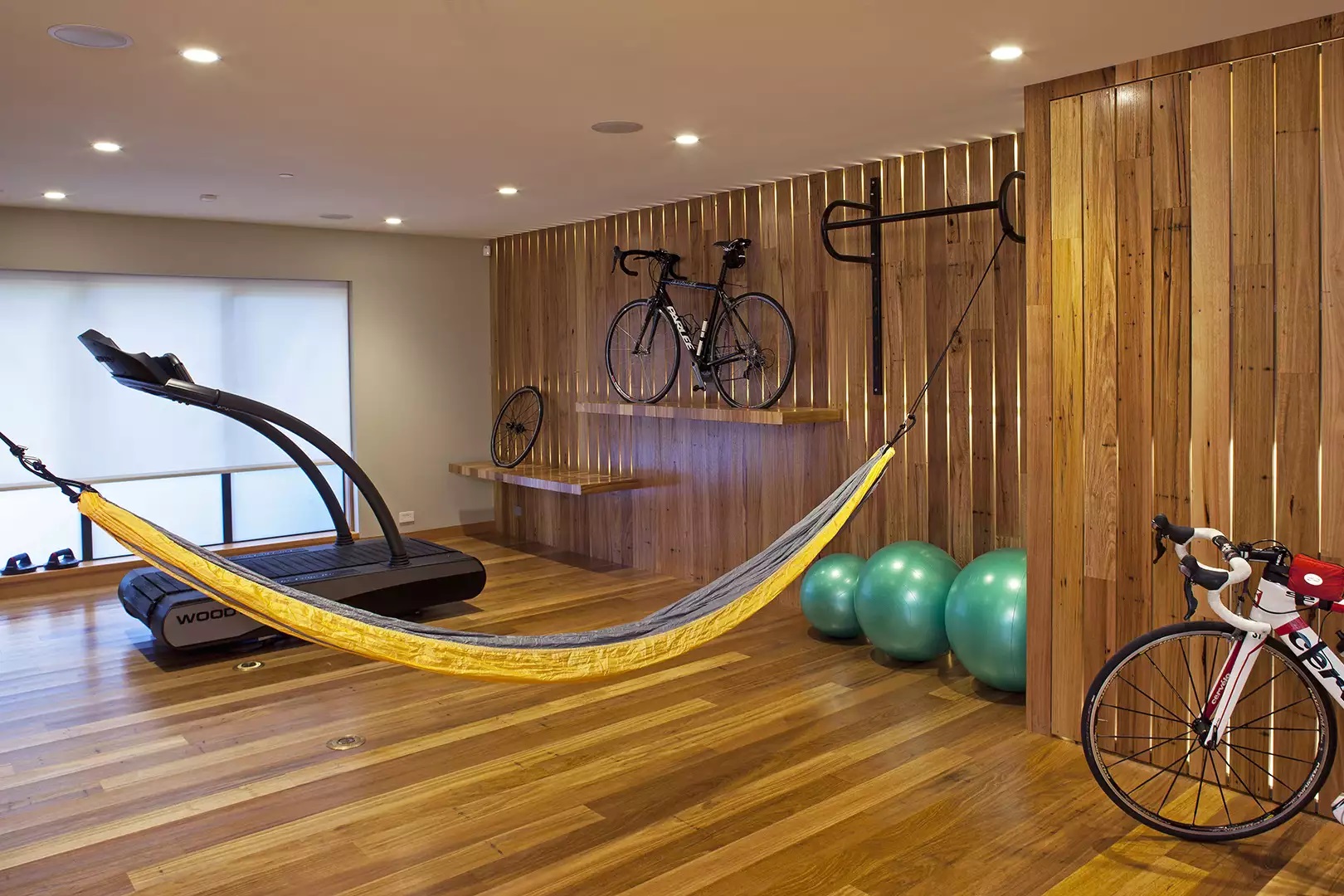 Outdoor cyclists will love this earthy home gym by Sogno Design Group. The wood walls are aesthetically pleasing, and floating shelves create spots to park bikes. Plus, there is space for other equipment for when you can't go out on a bike ride. And after your workout, there is a hammock for a recovery nap.